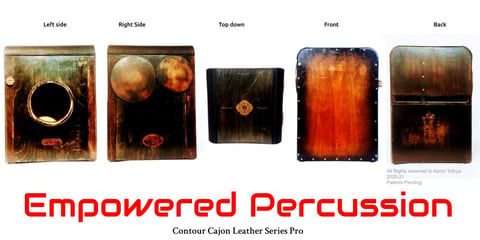 *Affiliate Marketing
Do you have a good fan base?
Do you have a dedicated social media presence? If so....
Request an affiliate marketing application! Choose to empower yourself and others through our affiliate marketing option. Its a great way to make potential passive income or points and to be backed by a unique and professional cajon brand. Simply place your affiliate link on your cajon videos and post them in your personal social media accounts. When someone purchases a product through your sharing efforts you receive marketing compensation in the form of payments, points or free products.
Together Empowering others,

Inquiries: