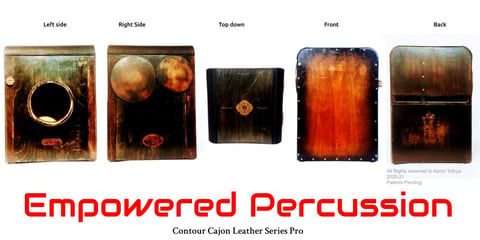 *EP artisan TANI fiber sticks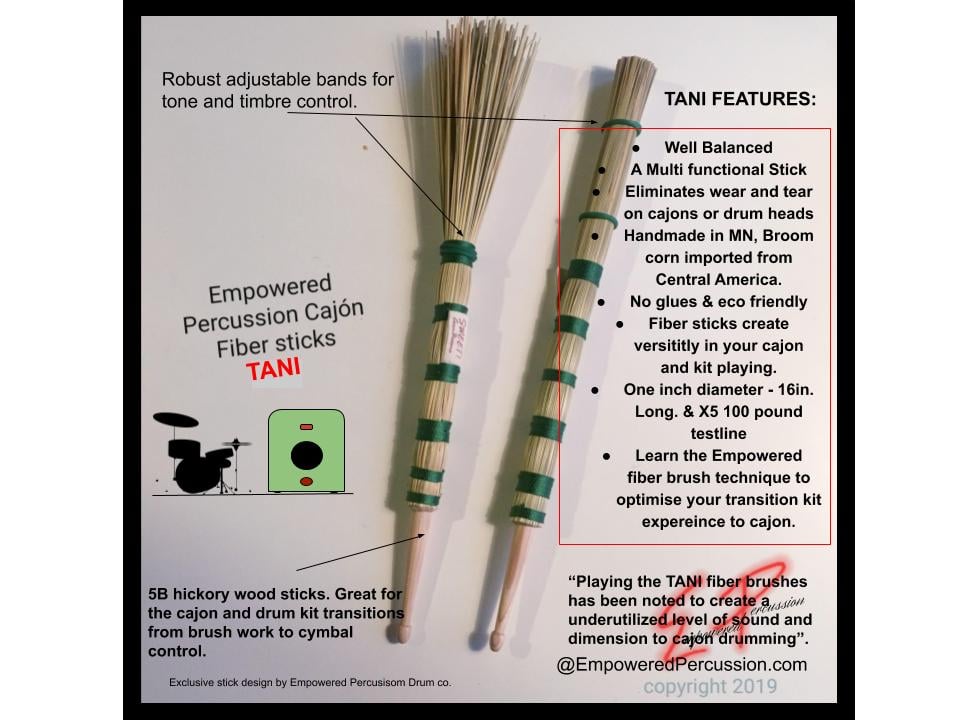 Tani Fiber Sticks BUY NOW"These are the strongest adjustable broom corn sticks we have ever played for cajon and kit".

"These Tani sticks protect the head of the cajon drum, no metallic residue leftover in the wood grain".
"We put a sm58 on the front of the drum on the floor and it captures the warm "chick" sounds of the fibers and the wood tips on the back side are a game changer for cajon kit and jazz".
"This stick has no bend to it so my stick control isnt compromised".
"Aaron Teaches an awesome moeller method with the Tani BC sticks that when learned it is game changer for drum kit players who want to transfer their drum set knowledge into a cajon".