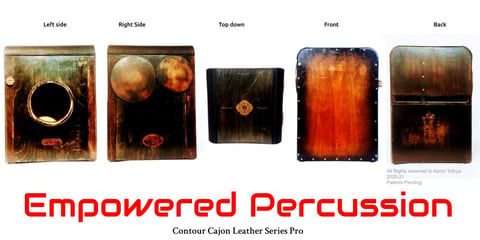 * Cajon Microphones
New! with backside clip mount included.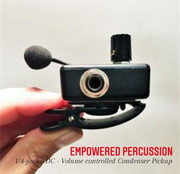 Receive FREE shipping and zippered neoprene gig case only when you purchase from this website!!! Extra lithium batter included. Everything is included that you see in the pictures below.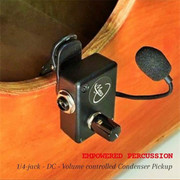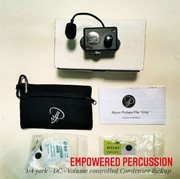 Empowered review of Myers pickups:
After using this Microphone for several years now we found that this pickup is the most effective way to conveniently mic any cajon drum capturing the lows and highs of your cajon for optimal sonic output.
The Myers pickup is a clip on condenser goose neck microphone that allows easy placement and control of sound. DC or battery powered that can last a pretty long time (months). Just remember to unplug the twin tip quarter inch plug in *when not in use...
The volume control is a very nice feature to have right at your finger tips. Most mics do not give you that option so it nice to be able to personally adjust your levels when a sound guy isn't present.