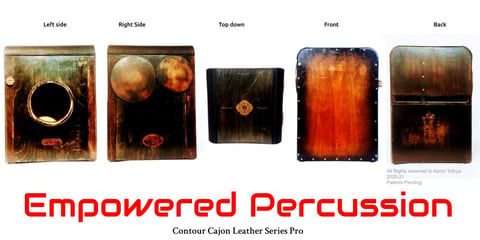 Back to Shop
Empowered Drum Circles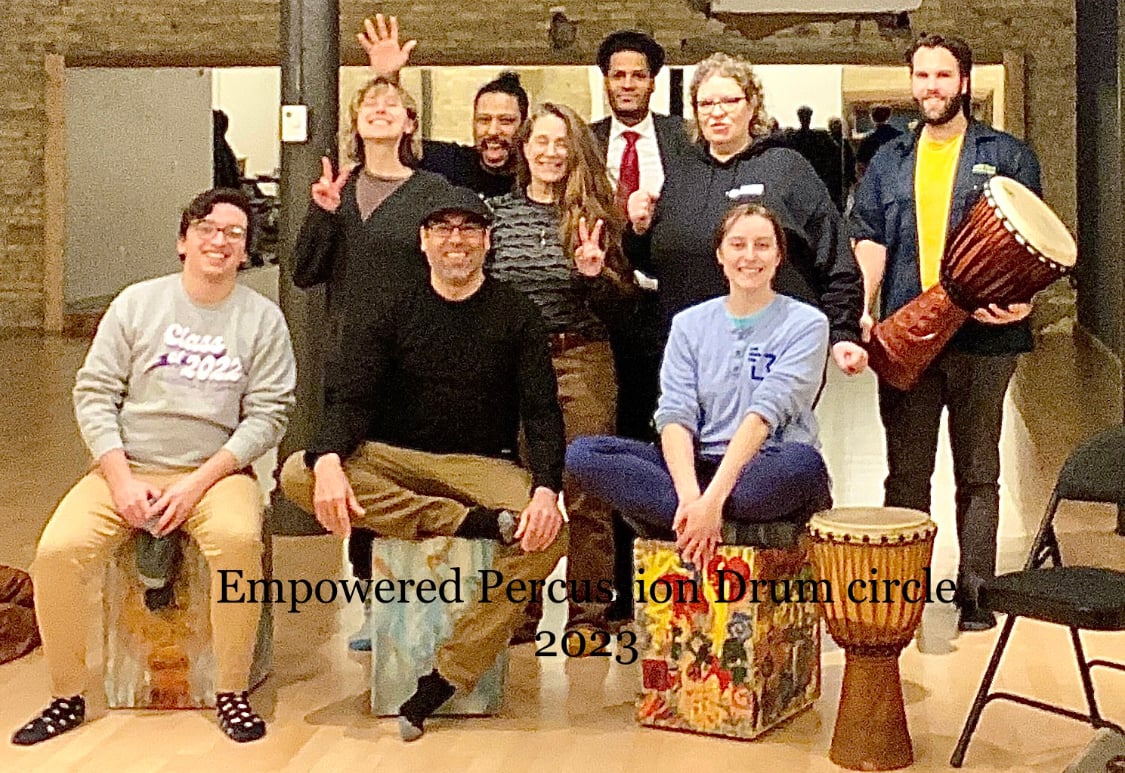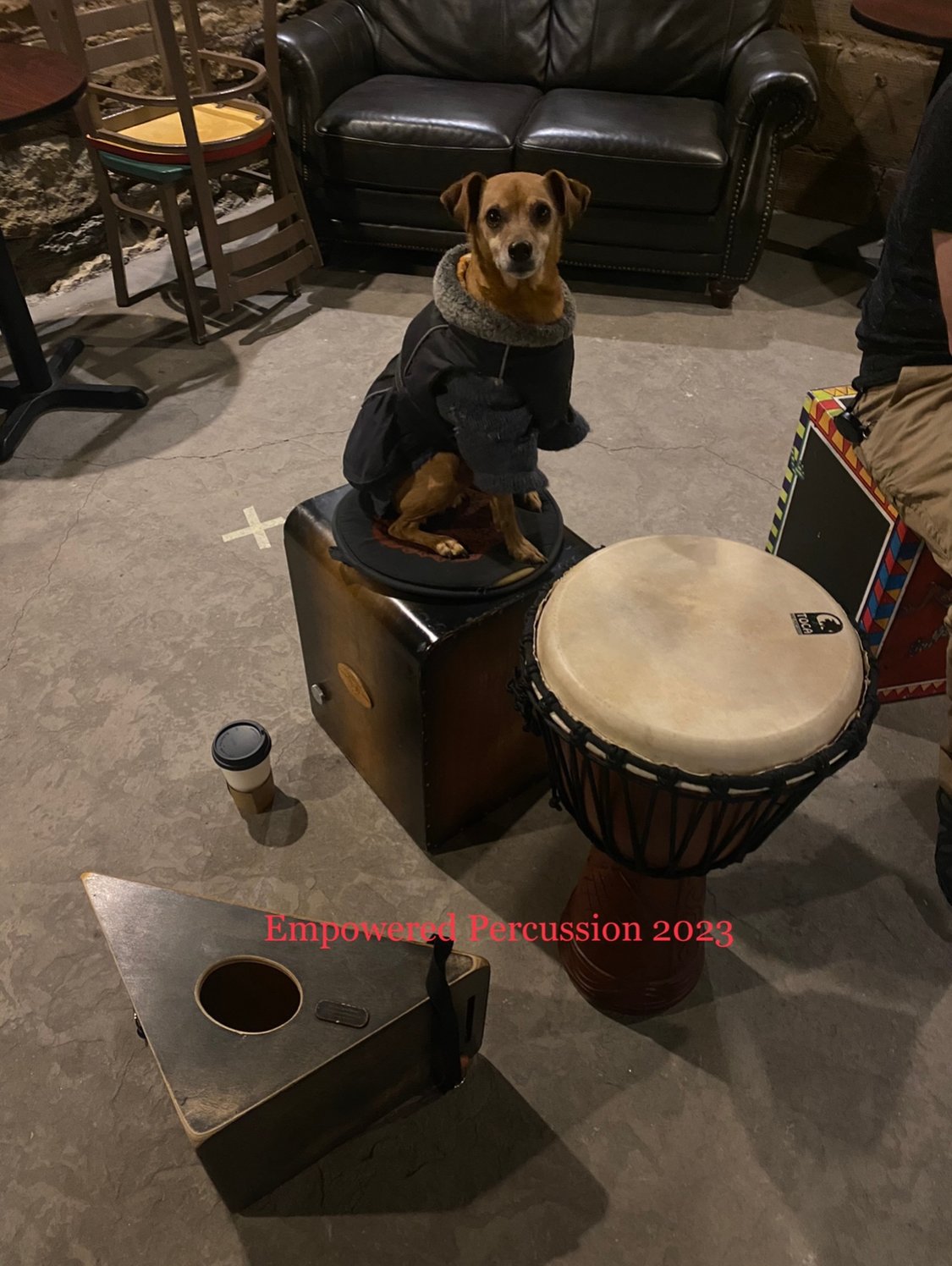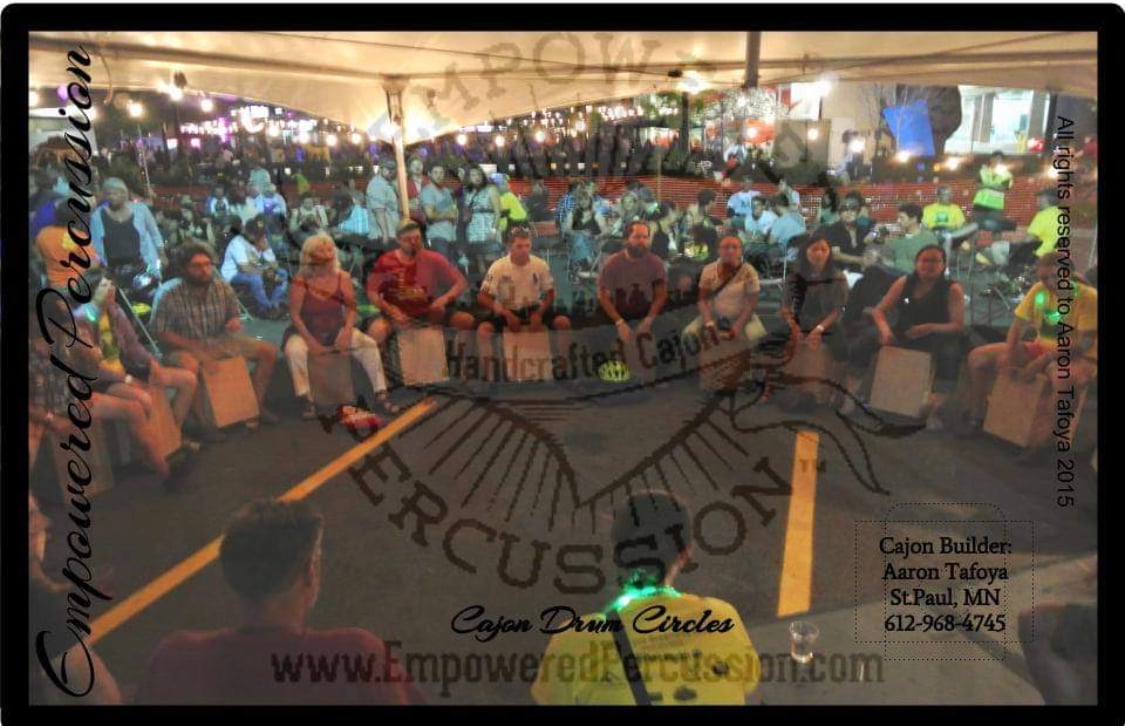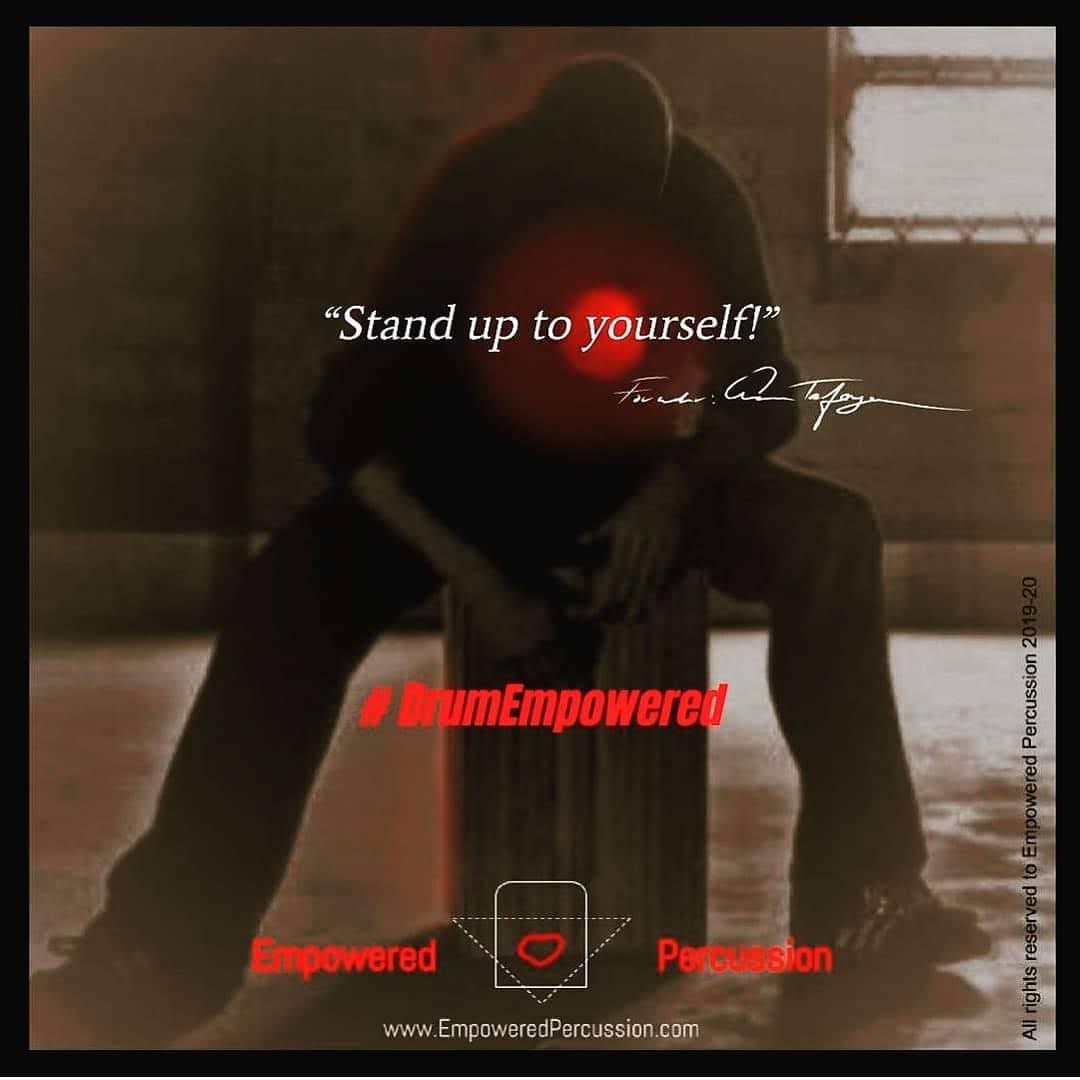 $

15.00 -

$

45.00
Empowered Percussion Drum Co. gets together from 6pm to 8pm. On special days we also drum in the Empowered Percussion studios in Lowertown St.Paul. Additional drum gatherings posted here on our FB page: https://www.facebook.com/EmpoweredPercussion?mibextid=LQQJ4d

Bring your own drum or percussion of choice! We always supply our hand crafted cajón drums and assorted percussion and frame drums brought to you by MJ - collaborator and host member Of the Creator Space.
Suggested donation of $15.
We also are flexible on donations so come out to the drum circle and donate what you can. We encourage people to bring some water and set the intention to relax and feel and learn some grooves. Often this becomes an open jam after introducing ourselves and getting aquatinted with cajón 101.
Aaron Tafoya, founder of Empowered Percussion facilitates the drum experience. We also have other guest facilitators joining and feel free to contact us if you want to facilitate as well.
Empowered Percussion found(ed) in 2011 and currently has about 25 drums that we use to be hired out for hosting drum circles at private events, public events, schools, music therapy, churches and corporate team building.
Aaron is a wellness advocate and a ptsd survivor. He usually incorporates wellness mindfulness and breathing techniques into his drum experiences. He also likes to make it fun while incorporating different percussion games which challange our hand eye and listening skills.
Any age, co-ed drumming, pets and dancing are welcome!
Together Drumming Empowered,
Inquiries: [email protected] or give us a call.
http://www.creatorspace.com <~ You got to check this place out, 50,000 sq of art!