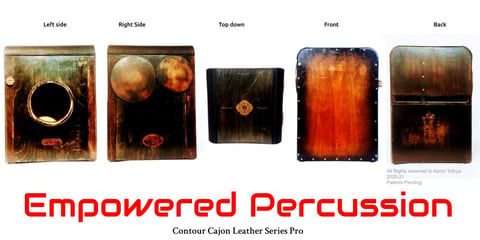 Back to Shop
EP Rumba Cajon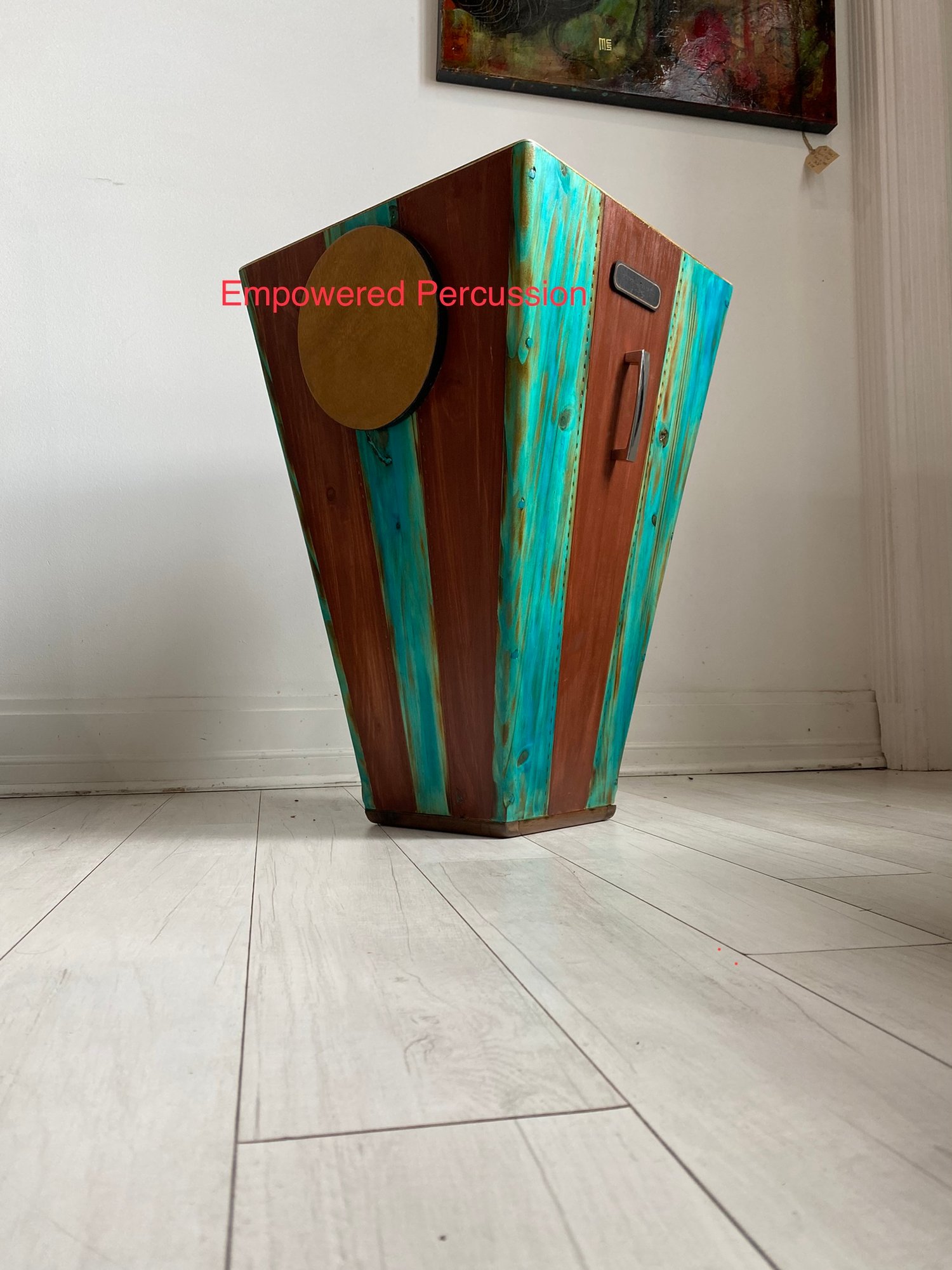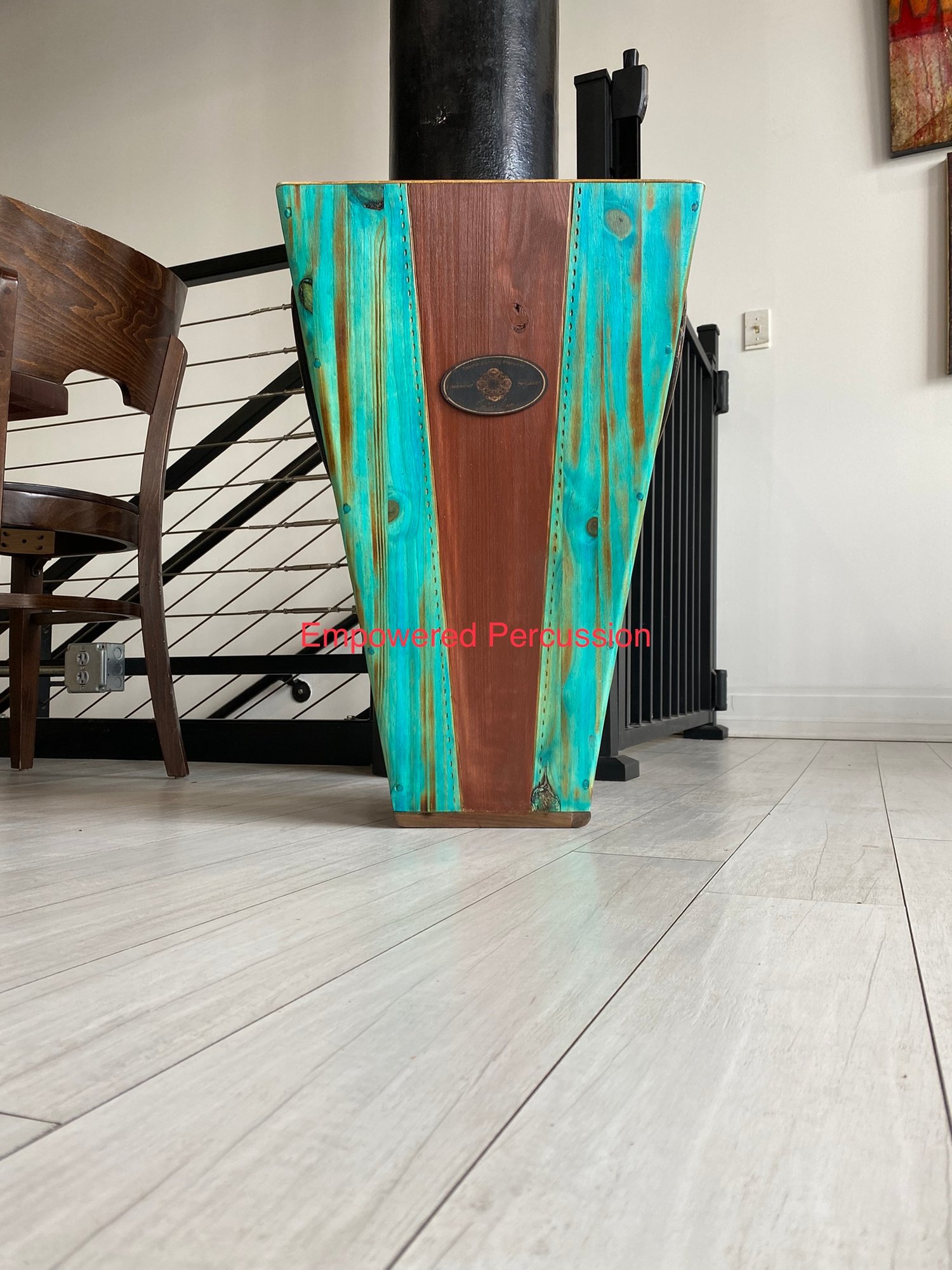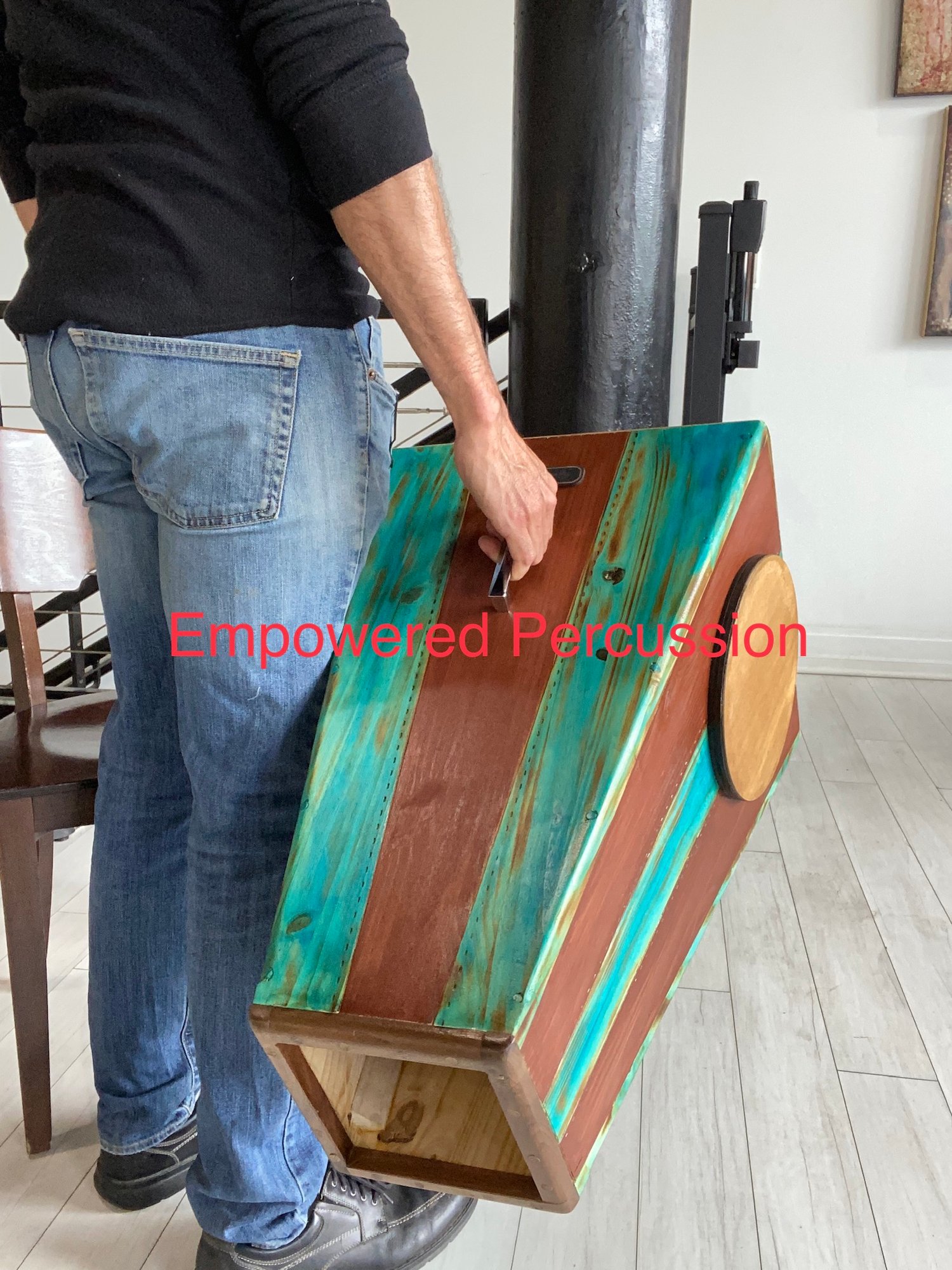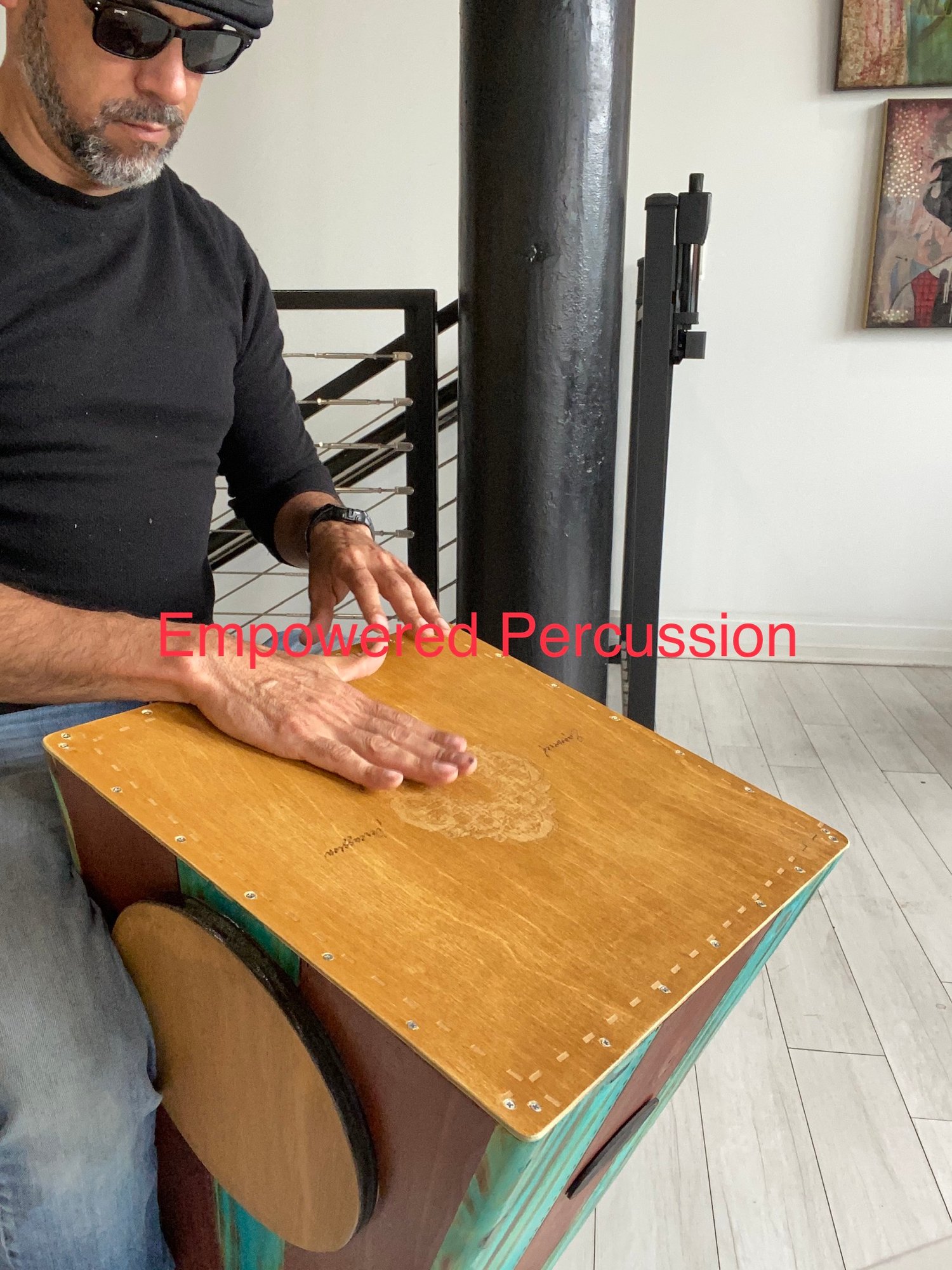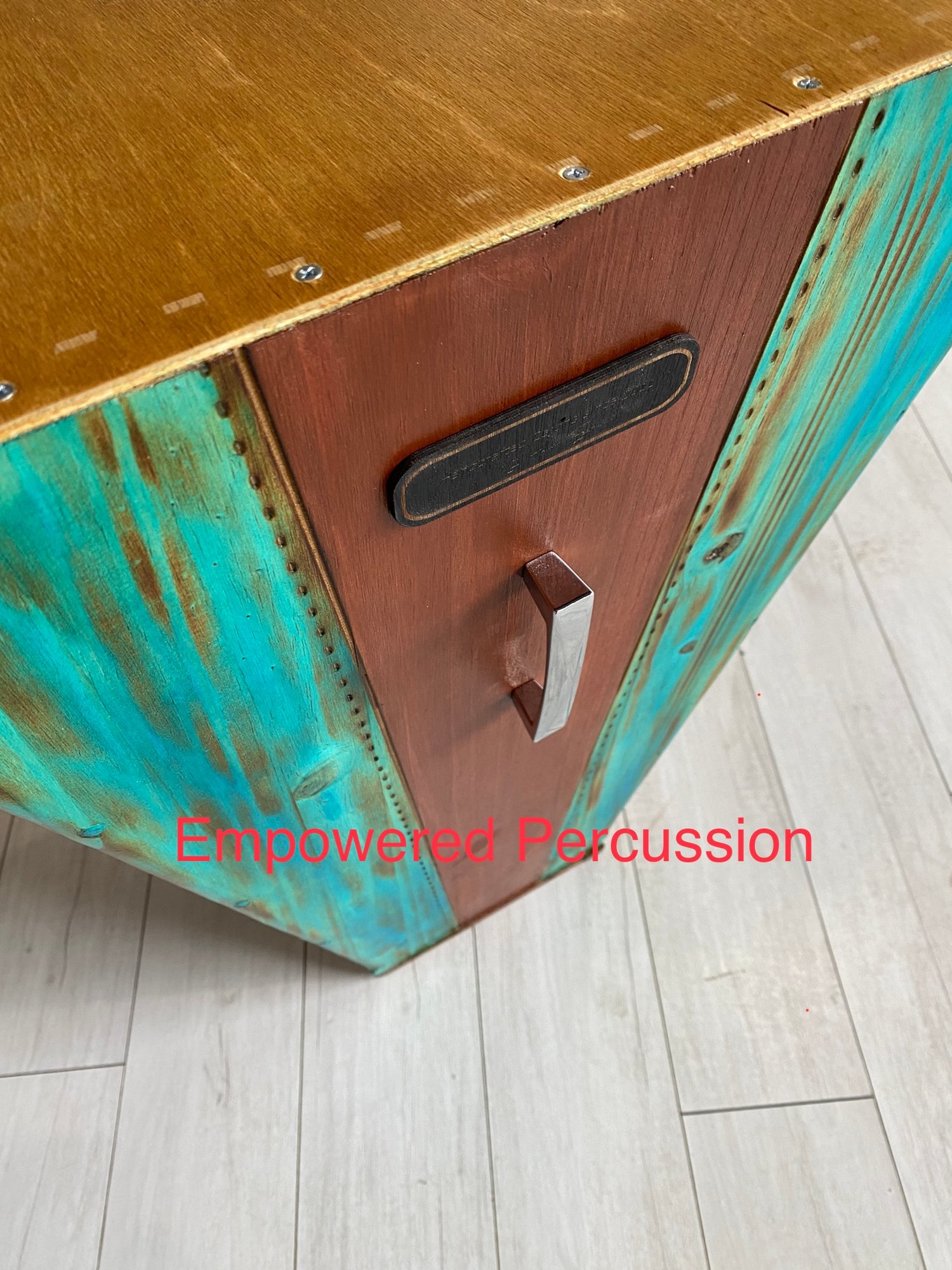 $

600.00
Rumba Cajón with additional side 2 tone madera bongos
24 in. tall 16x16 tapas (head)
Designed for very low sub bass tone @ 65Hz. Solid Walnut base skid plate.
Handmade St.Paul MN by founder and chief craftsman of EPC.
We can add a additional snare option to turn on and off if interested.
Choose 2 color harmonies for your liking. Also consider adding a black and white pattern or photo 300dpi, we have state of the art large format laser engraving in house.
Chrome, bronze, black or copper patina handles applied to match your cajón.
Give us a call if it's easier to discuss details. Factor in a month or two as we often have a honor system in completing your drum.