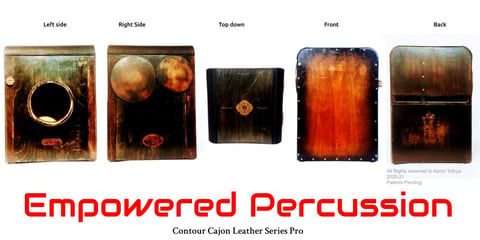 Back to Shop
$900+ (msrp) Leather Series Cajons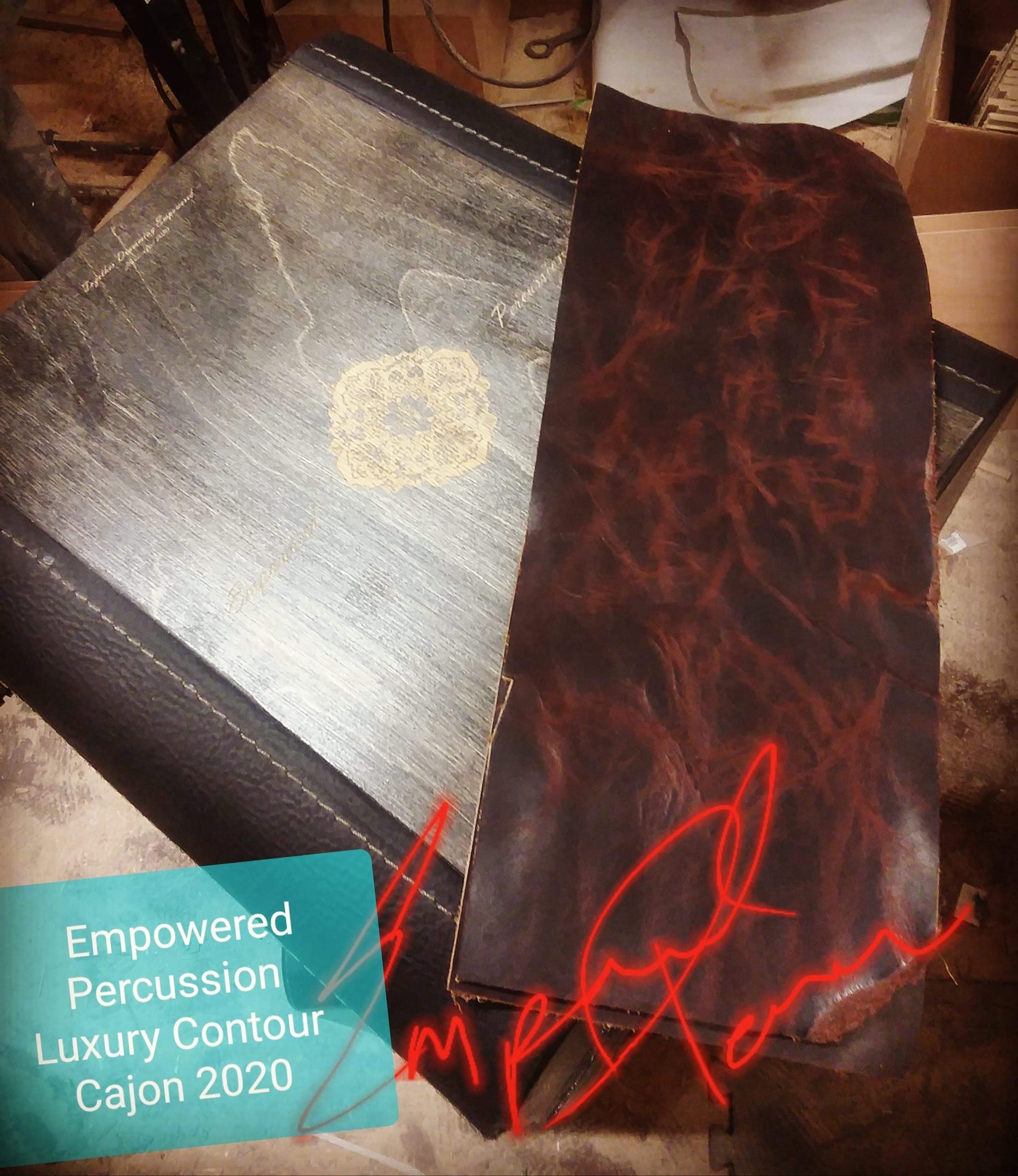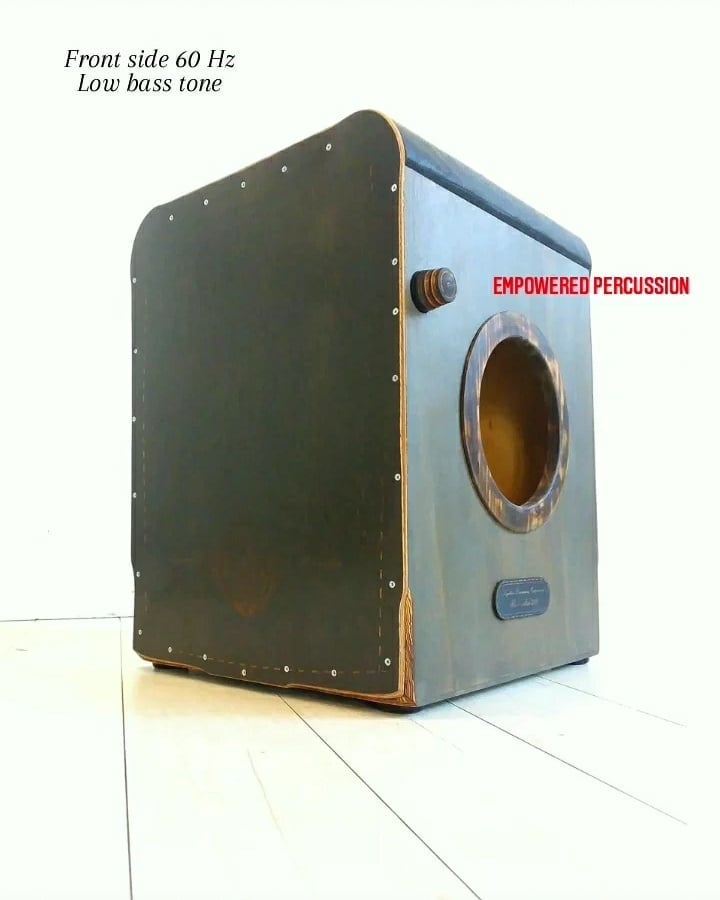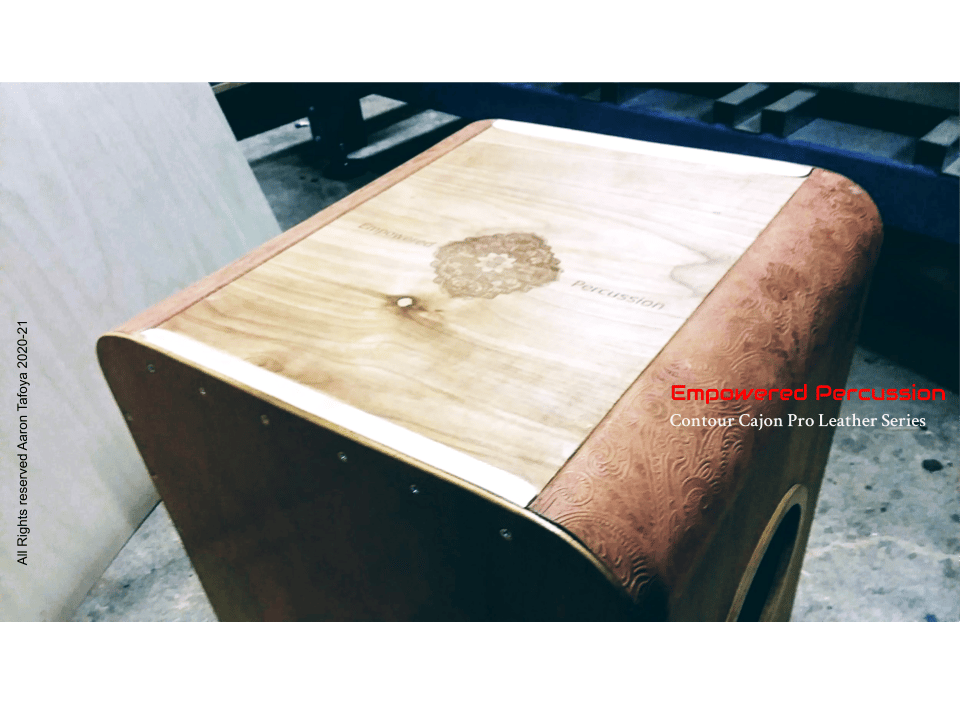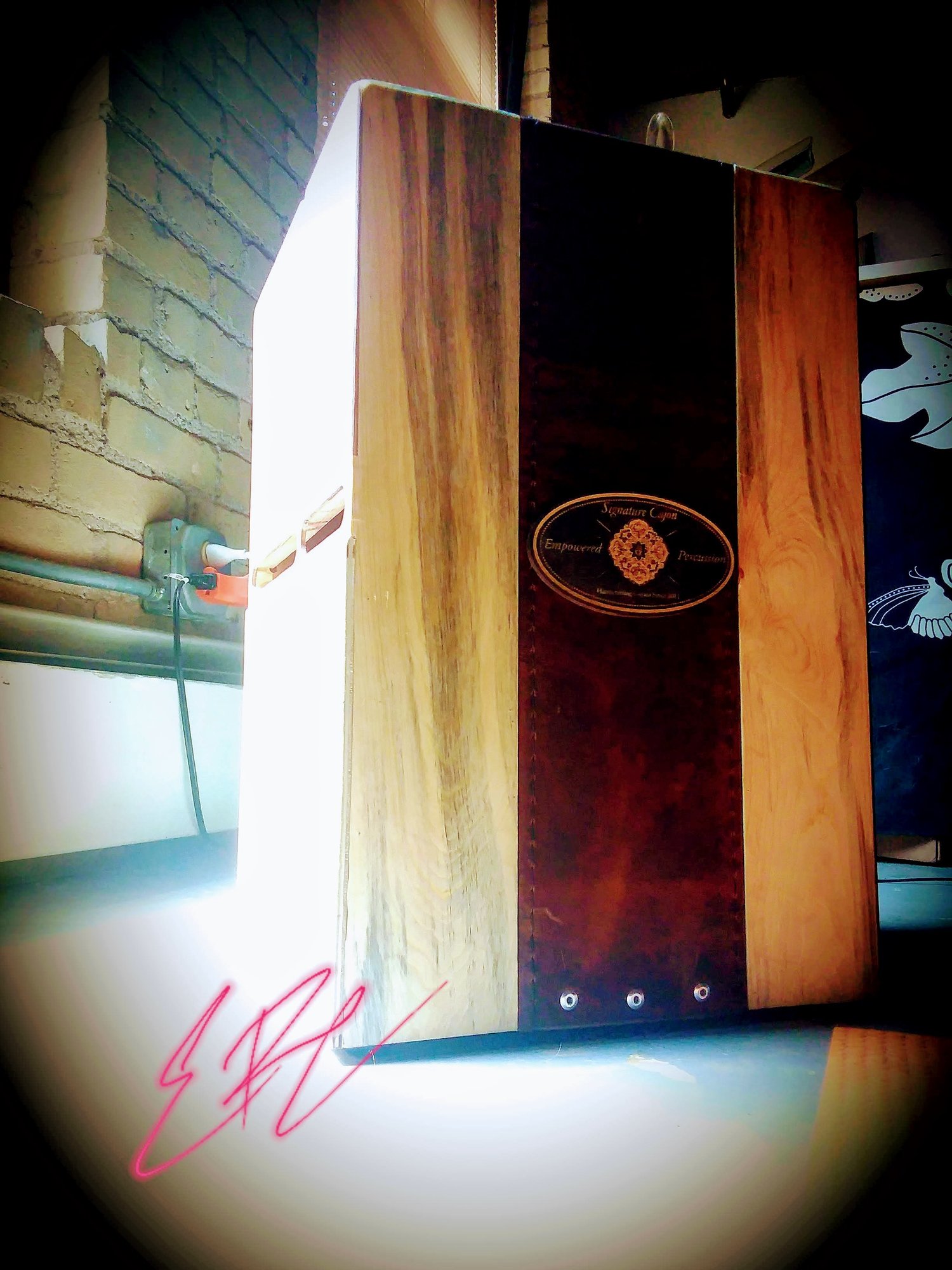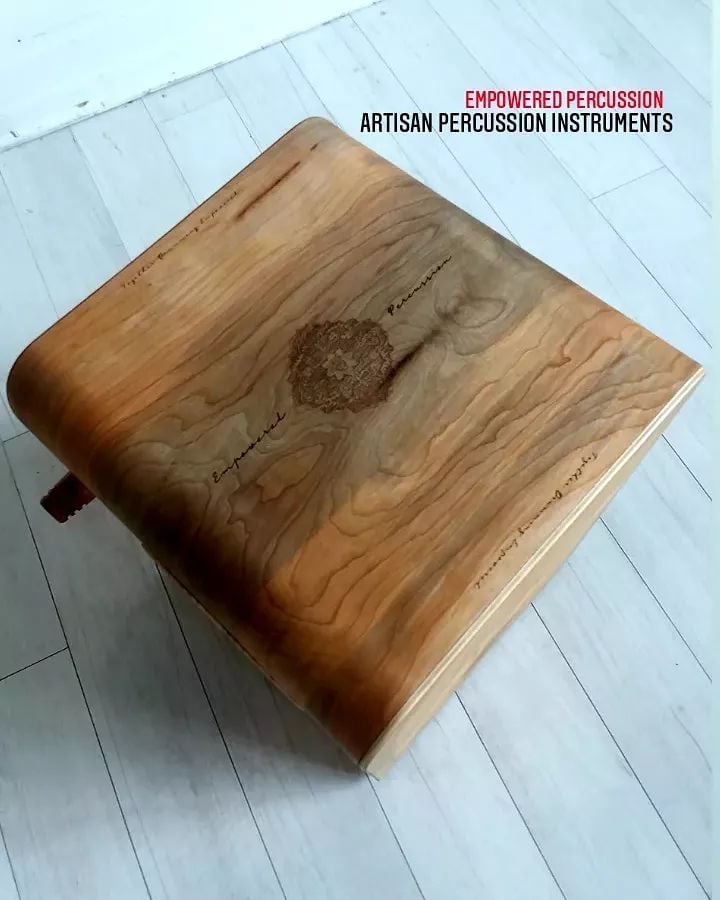 $

349.00 -

$

599.00
/ On sale
Upgrade your EP Signature or Contour cajon with beautiful accented leather. The Contour Cajon has been built hand crafted since 2013 and has evolved into a luxury category big bass drum of its own. The signature cajon has been crafted since 2011 serving as a Spanish style dimensioned cajon (smaller). As well as our EP Signature cajon, all of the optional accessories include:
1. Snare on/off custom knob
2. Right side bongo
3. Back side bongo
4. Leather accents
*If your left handed dominate and lead with it on bongo let us know we we fabricate accordingly.
All Empowered cajons are crafted out of St.Paul, MN with no plastics or fake stick on vinyl. Our woods are a variety of veneers, hardwoods and marine grade products clear coated with non toxic - non invasive natural whey chemistry.
Need help deciding which leather and stain? Here are our best color and leather harmonies.
(most popular)
Black stain on Black leather
Gunmetal Black w/ black leather
Black Stain with classic Brown Leather
-
Pecan and Veggie tan leather (light brown)
Natural birch wood grain and Brown leather
Natural Birch and black or brown embossed Paisley leather
Make an appointment to test drive your drum and select finish and leather options in person or virtually at our Empowered Percussion studios located at 287 6th st e Free parking. EPC # 6129684745 Also check out our gallery tab located in the menu for video clips of these products.
Pic samples: https://www.instagram.com/p/CVO4PhHsf_u/
Join the family of empowered drummers in making a musical impact on the world.